From:
The Marathoner – Meegan Scott
I have learnt that organizations classified as essential services that also operate non-essential branches are in breach of guidelines related to social distancing and employee safety. They insist that administrative and other workers who carry out non-essential work that can be done from home operate from their offices. In some cases, staff must interact with clients who owing to the precarity of their financial and living circumstances are most likely to find themselves trapped in situations which inhibit their ability to effectively practice social distancing.
At the same time corporate offices are closed, and senior members of such organizations are working from the safety of their homes and reducing the risk to their families and loved ones. They represent the privileged who can travel in a private car, stockpile food supplies and other essentials for ensuring they are protected. Still, they call upon staff, the pawns further down the organizational chart to risk their lives and families in order to "do good", the commuters who are without protective clothing. From their ivory towers senior management drive the burden on the health care system, risk to their staff and economic recovery.
This kind of recklessness is happening even in "mission driven" organizations that claim to exist to spread love and to transform human society (faith-based organizations included).
The management and boards of such organizations have forgotten their responsibilities related to ensuring organizational continuity, warding off reputational risks to their organizations and exposure to costly legal battles and lawsuits.
They have failed to drive authenticity and make the desired and articulated cultures and values of their organizations something that is lived.
When this reckless endangerment of life and human capital occur in the heat of the COVID 19 crisis it is high time to put legislative measures in place for protecting the less powerful, the vulnerable and all workers for that matter.
Can an organization with a board and management team that is too lazy to explore virtual options for strategy and technology update, for continuing key operations, for putting measures in place to protect staff other than their executive team be described as functional?
Effective leadership is intended to help both profit driven and mission driven organizations to bring about desired positive change, provide relevant and novel solutions as well as to respond to changes in their environment.
That includes unplanned changes that threaten human life and business continuity.
The current context:
By Tuesday March 31, 2020 New York State recorded 75,795 COVID 19 cases and 1,550 deaths. Next door in Toronto 793 cases and 11 deaths have been reported. We are aware that airborne transmission and transmission by droplet are also characteristic of the virus that causes COVID 19.
New York State is still not out of the woods from the danger of depleted COVID related hospital supplies. The virus is on track to claim as many as 240, 000 lives in the US. On March 16, 2020 Director-General Tedros Adhanom Ghebreyesus of The World health Organization (WHO) told the world that "we have not seen an urgent enough escalation in testing, isolation and contact tracing, which is the backbone of the response".
We have seen the consequence of tardiness on the part of governments to take proactive containment measures in an effort to stay economic downturn. But we have also seen those governments scramble to come to grips with the need to slow down in order to ensure those very economies do not collapse by the time the corona virus can be contained. I wouldn't dare to say until a vaccine is developed, though I am hoping for one soon.
WHO has led by sending home its own staff to work virtually.
SARS-CoV-2 (COVID-19) or the Corona Virus only require small quantities of liquid for droplet transmission. This occurs mainly through protective reflex actions such as sneezing or coughing. It is also spread by contact such as touching contaminated hands, the face or surfaces. We have been informed that the virus can live on such surfaces for as long as seventy-two (72) hours. The US's Centers for Disease Control and Prevention (CDC), reported that Ribonucleic acid (RNA) from the virus that causes COVID 19 persisted on the Diamond Princess ship for 17 days after passengers left.
What else do organizational leaders need to know in order to be moved to save lives?
Where is the love and care for staff? How do you ask them to love, care and make a change in their communities when they do not matter?
Presented here is a perfect case of organizational risk from sick culture, poor governance and lack of strategy planning.
Governments must act to put legislative measures in place for protecting staff against organizations who put them at risk with the same urgency they do in wavering procedures that could delay the fight against the spread of COVID 19. The police must be instructed to refuse any letter claiming staff are essential service workers that fail to state the nature of those essential duties.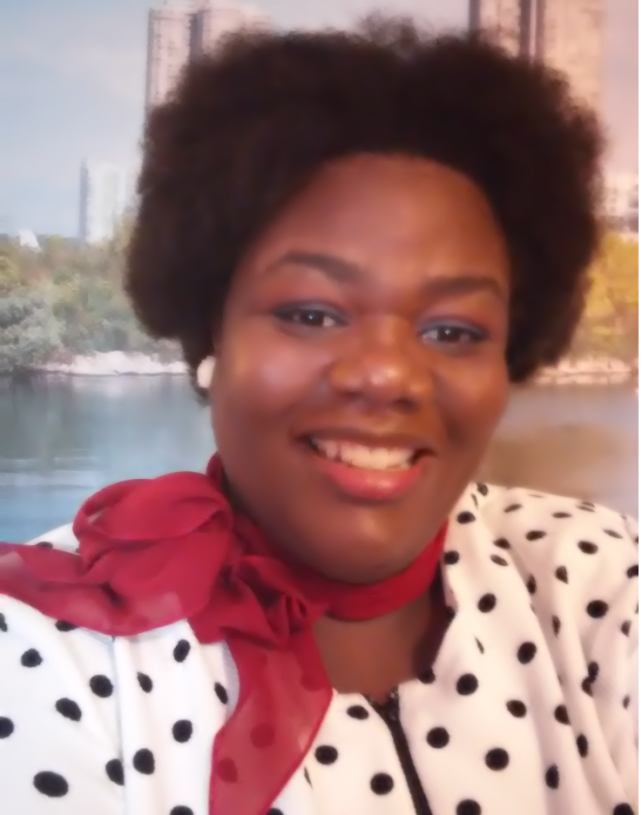 About the author: Meegan Scott, B.Sc. Hons, MBA, ATM-B, CL, PMP., is Jamaica-born Strategic Management Consultant, at Magate Wildhorse Consulting in Toronto & New York.  This is a syndicated column and article.                                                                            The Marathoner