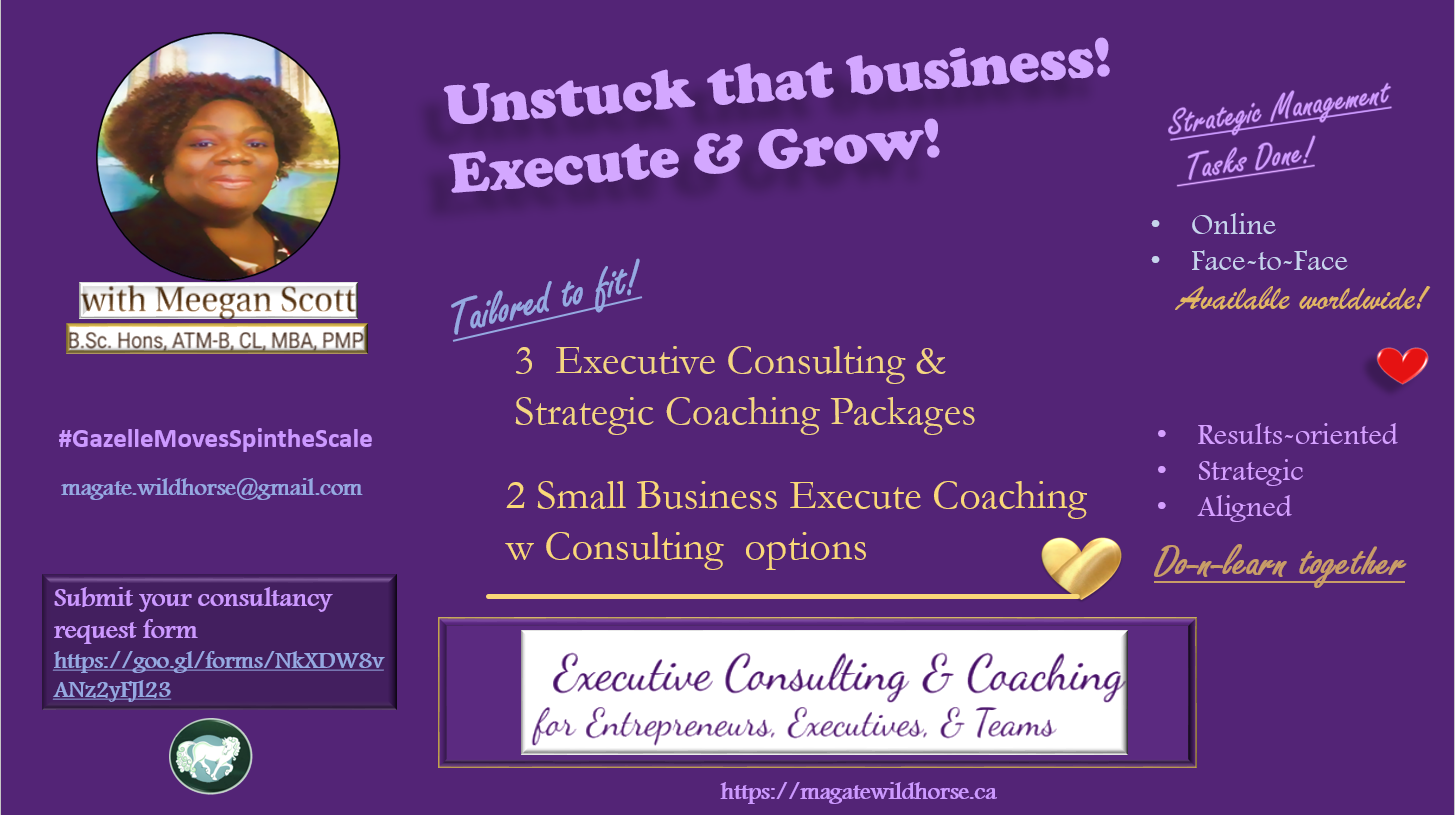 Click to view 
Get empowered to solve your own unique business challenges in 2019.
For three days only you get to save 30% on our Strategic Executive Consulting and Coaching Solutions.
We help you take matters into your own hands, or take them into ours and show you how!
Yes, now you can improve performance, grow, and strengthen your organization this year.
We've made it easy and affordable for you to gain experience from doing, plus grow execution know-how. 
Your uniquely designed solution may be a combo of strategic executive consulting and coaching. It may include pre-session review and refinement of documents such as strategy plans, performance reports, meeting plans, or other corporate documents.
An investment in our Trust and Reputation Coach † Gimme a Hand!(Executives) ℠, could come with the opportunity to clear your desk, by handing us tasks related to corporate strategy or strategic planning, programme management, monitoring, evaluation, learning, behavior change, marketing, stakeholder engagement, change management, research, and training.  You get complete co-working with you for a do-and-learn together engagement.
If you choose the Trust and Reputation Coach † Execute!(Executives)℠, we'll review and recommend corrections, adjustments, frameworks, models, or processes, best and good practice.
Then there is TheGuide which is packed with more coaching, than consulting.
It aims to actuate progress, reduce, or eliminate stress, gain confidence, clarify, discover solutions, boost both strategic thinking as well as reflective skills and practice. It is a blended performance and transition solution.
Both sets of solutions are tailored to fit. The execute solutions― are designed to accelerate the achievement of major organizational goals, gain buy-in, foster funder confidence, drive commitment, foster trust, and solve complex problems. They are focused on strategy, performance, and organizational strengthening; and draws heavily on processes and problem-solving know-how that we'll contribute. They are grounded in results-oriented practice, strategic management, strategic coaching, directive, and facilitative coaching styles.
To learn how we will work with you to deliver the promised results please complete and submit the request for consultancy form click here.
This one-time promotional offer ends at midnight on Wednesday, February 20, 2019.
Click here to learn about the Small Business Execute Coaching Offer.
Submit your connect and clarify consultation request form and let's get that conversation started!
Got a question?  Phone: 1(647) 854-5323.
I am Meegan Scott, and I look forward to working you to take your business to the next level!
#GazelleMovesSpintheScale
---
"Helping organizations transcend expected levels of success,
despite the constraint of size."
                                             Available internationally!