With Jamaica's Independence celebration coming up six days from today, we believe it is important to focus on building capacities for sustainable development at home and in the diaspora.
We also believe presenting this opportunity for diasporans to contribute the the development of Jamaica's National Monitoring and Evaluation Systems in partnership with the Co-leaders of the UN Decade of Evaluation for Action, Jan V and the Jamaica Diaspora North East, USA will help to catalyze change.
But we will need you and your commitment to drive the sustainable development of Jamaica and to secure a better future for us at home and in our host cities.
Will you join us?
Meet our guest speakers and session facilitators
Khalil Bitar
Khalil Bitar is the Chair of EvalYouth Global Network; Founder of the Palestinian Evaluation Association (PEA); Co-Founder and Co-Chair of the EvalYouth MENA Chapter; and co-leader of the Eval4Action Campaign.  Khalil is also a leader of the EvalMENA Network and serve as a member of the EvalPartners Coordination Committee (and previously EvalPartners Management Group).
Khalil has worked an internal and external evaluator and researcher for several governmental institutions and local and international NGOs in the MENA region and Europe. Throughout his experience, he evaluated numerous projects and programs covering a wide range of sectors, including: education, refugee response, economic empowerment, youth, gender, women empowerment, local governance, corporate social responsibility, and training.
He is now completing his doctoral research (Willy Brandt School of Public Policy at Erfurt University – Germany)  focusing on investigating the impact of M&E systems on policymaking and governance in conflict-affected and fragile states. He holds an Advanced Master's degree in Development Evaluation and Management (Institute of Development Policy and Management at Antwerp University – Belgium) and Bachelor degree in International Politics and Sociology (City University London – UK).  He is also an International Program for Development Evaluation Training (IPDET) graduate.
Khalil has published articles in the New Directions for Evaluation Journal and Journal of Multidisciplinary Evaluation, and he has been a speaker in several evaluation community conferences and other events.
His research interests include evaluation in conflict-affected and fragile states, national evaluation systems, policy evaluation, evaluation in the MENA region, activism in evaluation, and social justice, equity-focused, and youth participatory evaluation.
Johannes (Jan) VOORDOUW
Johannes (Jan) VOORDOUW is a well-rounded development professional who has worked in the Wider Caribbean region for over 30 years.  He is a dual national Jamaica/Netherlands, multi-lingual and an ecologist by training.  Since 2015 as an independent consultant, Jan Voordouw specializes on project and programme evaluation, institutional development, community participation and media development.  He previously worked with the relief and development social enterprise Cordaid as Haiti director, the regional communication for development organization Panos Caribbean as Executive Director and Director of Programmes, and UNEP's Caribbean Environment Programme as Programme Officer).
During past years, he conducted various designs of M&E frameworks, regarding forestry management and justice reform.  Currently, he is designing the M&E framework and plan of Vision 2030 Jamaica-National Development Plan, including the SDGs.  Further, Jan Voordouw is regularly involved in strategic planning activities at local community, national and regional levels.  Jan Voordouw has a M.Sc. from the Agricultural University of Wageningen, Netherlands.  Currently he serves on the Boards of Caribbean Evaluators International as Marketing and Communication Director and the Alliance française de la Jamaïque as Treasurer.
Andrea Wright is a Guidance Counsellor at Charlemont High School, Linstead, Jamaica. She has worked at Dinthill Technical and Vere Technical High. The Parenting Speaker and Actress is popularly known as Delcita, a popular Jamaican comedian.
Andrea excels at working with parents for ensuring they understand the connection between a nurturing home and academic achievement. She helps teachers with coping strategies for behavioural challenges. Her proven track record of success includes helping Departmental Heads to deliver various school projects. In 2015, Andrea organized and successfully launched the Vere Technical High School's first Children's Day Celebration. In 2015 she was selected as the advocate for the United States Embassy Youth Ambassadors from Clarendon.
Andrea is solid in her belief that the quality of a country's labour force rests on its investment in its children. Hence, in May 2020, amidst the COVID-19 pandemic, she heralded a campaign to send external exam students back into the high schools for a few weeks of face to face teaching and also strongly advocated that the Ministry of Education allow the students to sit their CSEC and CAPE exams at the same time as the other Caribbean countries.
She is a well sought after Guest Presenter and recently addressed the Bank of Jamaica retirees on coping skills and strategies. Besides theatre, her event development experience includes staff development workshops addressed by executives such as the Chief of the Office of Children's Registry (OCR).
She has appeared in many theatrical productions as well as Jamaica's first AIDS Awareness Documentary written by Trevor Rhone. Her stage plays include De Driva, Money Worries, Granny Del, Honeymoon and her true story, Court House Drama.
The Gleaner's Youth Link named her actress of the year 2012 and Your View Awards named her Jamaican Actress of the year 2017-2018.
She attended Shortwood Teachers' College and holds a BSc., Degree in Guidance and Counselling from Northern Caribbean University. In addition, she is an A+ Certified Technician (Microsoft, International Professional Certification), and is trained in Psychosocial Training for Grade 7-9 Teachers.
Her mantra: Challenges are Intersections – Stay on Course
Andrea is available for speaking engagements including keynote, guest speaker, motivational talks and Guest speaking, motivational talks and theatrical skits.
Dr. Karren Dunkley is an Educator, Transformational Leader, and Social Advocate. She is the Representative of the Jamaican Diaspora, Northeast USA. Dr. Dunkley is a Proven Performer, who has earned the respect and recommendation of others who have seen her work first hand. Currently, Dr. Dunkley is one of the most successful educators in the United States, and one of the most internationally recognized Jamaican-born educators. As a former high school principal and deputy superintendent, Dr. Dunkley is known for her transformational leadership and her inspiring relationships with the young people whom she has mentored in Jamaica, New York, and Pennsylvania.
She holds a doctorate in Urban Education with a concentration in Organization and Leadership from Teachers College, Columbia University; Masters degrees in Political Science and Education Leadership from St. John's University, and Columbia University, respectively, and a Bachelor's degree in Political Science with a minor in Education from St. John's University. She is the principal/CEO of KND Consulting, LLC, and the co-proprietor of Spiritz of Montego Bay.
She is the recipient of the Tuskegee University Education Advocacy Award, Omega Psi Phi Education Achievement Award, Philadelphia OIC's Impact Award, and the Team Jamaica Bickle Community Educator Award.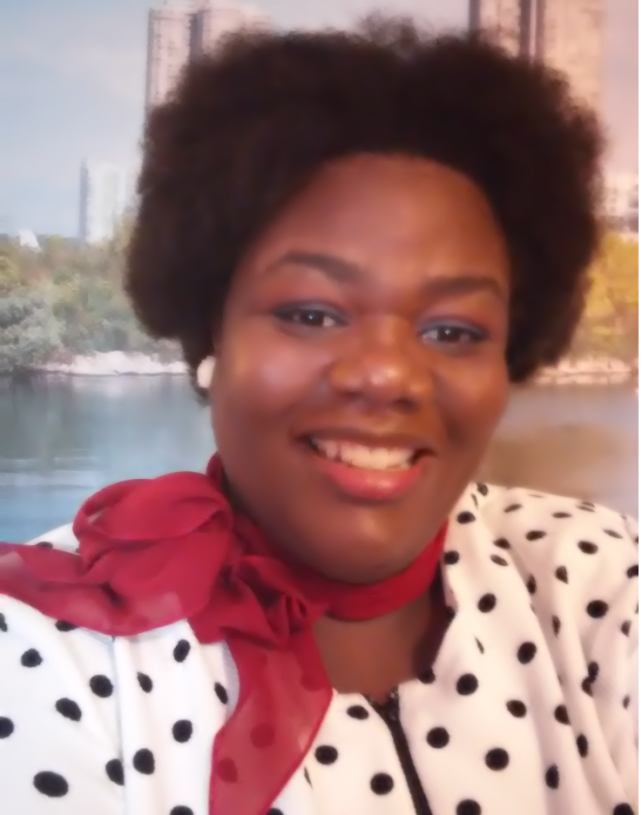 Meegan Scott
Meegan Scott, is a Strategic Management Consultant and Principal at Magate Wildhorse Consulting. For almost two decades, She has helped organizational leaders across industries and geographical borders to get better results from their strategy development, planning, and execution processes.  Meegan is the founder and owner of Magate Wildhorse Ltd, Toronto and Magate Wildhorse Inc, New York. Her most recent in Caribbean engagements includes Climate Finance Strategy Planning, The First Ever Outsource to the Caribbean Conference (2017), business incubation, and  corporate strategy planner to the National Environment and Planning Agency of Jamaica. Meegan is also the founder of both Caribbean Evaluators International; BIDEM International Caribbean Diaspora Conference and Trade Show; The Community of Practice of Practice for Caribbean Immigrant Entrepreneurs, author of The Marathoner, a self-syndicated business column as well as the Chief Editor and Producer of The Noësis, Strategy and Performance Magazine/Journal. Meegan had the privilege of compiling the first edition of Jamaica's Compendium of Sustainable Development Indicators in 2003 while serving as Corporate Strategy Planner to the National Environment and Planning Agency of Jamaica (NEPA).
Meegan is committed to partnering for and delivering influential evaluations, as well as facilitating the use and demand for evaluation within and beyond the Jamaican diaspora, host countries and the Caribbean.
Dania Sammott
Dania Sammott, is an experienced Retail Merchandizer and Travel Counsellor. Her experience include serving in the hypermarket sub-sector as well as in retail, pharmacy, food and household departments.  She is the Director, Public Relations for the Manchester High Alumni, Toronto, Chapter.
Dania will serve in the role of time keeper for today's event.
Resources added post event on July 31, 2020 courtesy of Jan Voordouw.
In addition to the SDG related links in the event programme at the link above Jan is pleased to share the following with you.
https://dashboards.sdgindex.org/rankings?utm_sq=gghcxpkail
https://dashboards.sdgindex.org/downloads
---