Snippets from Celebrating 5!
If you missed out in April you still have time to catch up in May.
https://goo.gl/w7P7hL
Share your thoughts and perspectives.
Ask questions and get answers.
Win solutions.

Undemocratic Resource Allocation
https://goo.gl/5zNkgo
Operationalizing Strategy

Psychological Expectations – clients and consultants –  Thanks for sharing your opinions
https://goo.gl/a5oWvW
Your Strategy Facilitator
https://goo.gl/DW9oq2
Pepper Pot LunchSM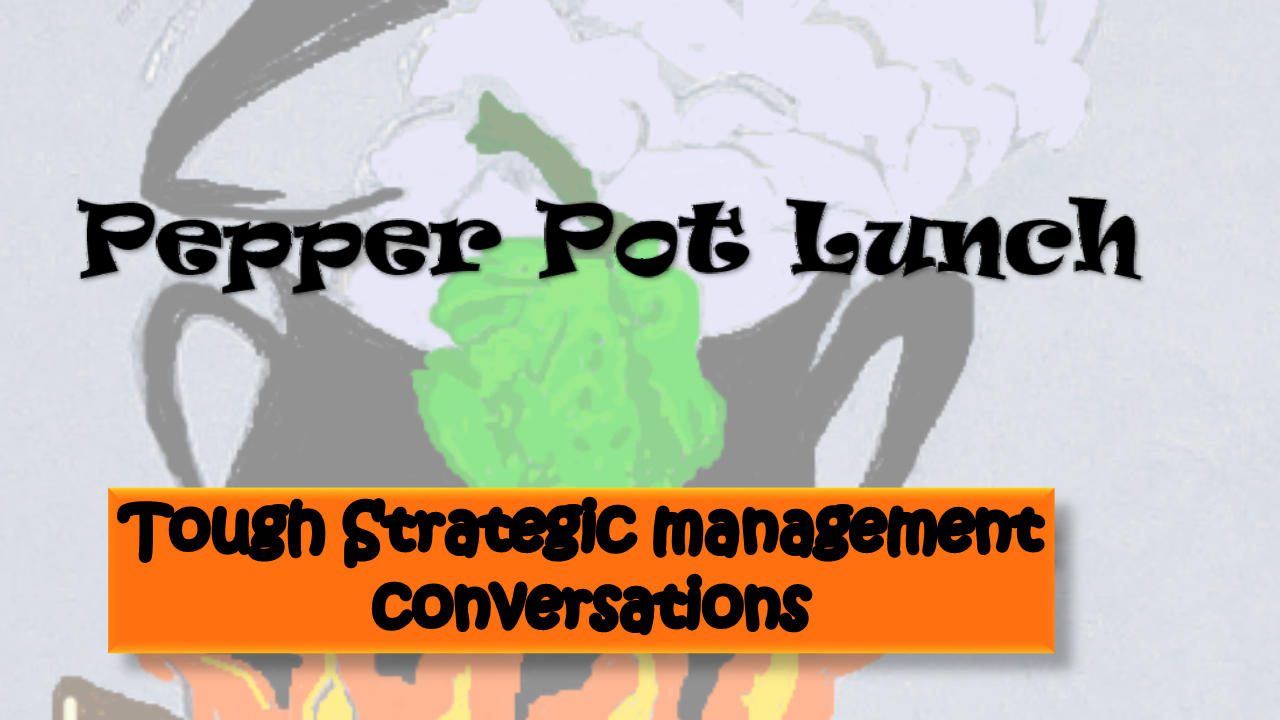 What's your big three? That is your big three top tough issues for strategic management conversation or a Pepper Pot LunchSM .
Tell us about them here via Facebook:  https://goo.gl/j8j3jV
Not on Facebook: Tell us here: https://goo.gl/fE8qzw
What do you want to talk about
https://goo.gl/Iy9Tff